Bringing back to you the Natural Infinity of nature

You are searching for impressive photos and interviews for your magazines ? Contact us!

Un nouveau partenaire annuaire , le site www.ladenise.com

Philippe is honored on the cover page of the magazine PhotoTech N°31

Philippe is distinguished by the cover of the guide "Britain between Earth and Sea" by Dakota Editions for the Conservatoire National du Littoral

Philippe is published in two pages of the magazine Image & Nature of march 2013. The article present two images from Crozon in the frame of the Horizons Naturel photographers group. Two photos are featured taken in Crozon, France. The Image & Nature magazine, at huge print volume, is read by lover of nature.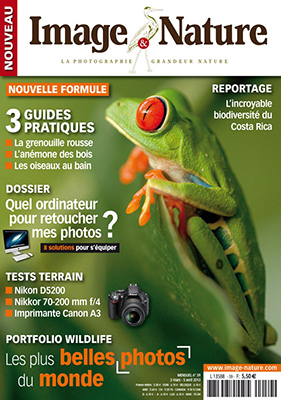 Philippe expose its best nature photography from France during the 3rd nature photoggraphy exposition at Barr in Alsace . Let's be numerous to meet him during this long week end ng week end dealing with nature and its preservation.

The art from Philippe Albanel is available through our partner Hexoa on the website of Rue du Commerce .

The web site Epson, Fotoflock dedicated to the landscape photography is featuring actually my artwork realized on the crozon island. To be seen on the web site Fotoflock par Epson.

I'm really proud and happy to announce that the photographer group Horizons Naturels have accepted my proposal to integrat their very friendly team. For the occasion you can find my last image production from Vendée, France. I thank them all for their warm welcoming which reenforce even more my motivation to produce new images in the coming year in a group whom I share values. Horizons Naturels

Philippe is published in the double central page of the magazine Brit'Mag of May and June 2012. The article track his evolution in photography from beginning to professionnal with some advices and tips for beginners. Three photos are featured takek in Brittany and Normandy. The Brit'Mag magazine, at huge print volume, is read by british people living in france.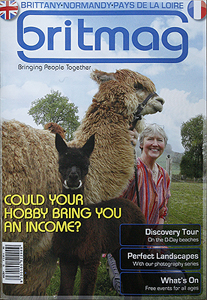 A french distributor of canvas prints has chosen my work for its new collection. You can purchase those high quality canvas at reasonable price here.

Due to my passage on the coast of Normandy, the site dedicated to Normandy Photographers CheckOffice.info has chosen my site for the site of the month! I wanted to sharer it with you and announce that for the occasion I will post all my artwork from february trip.

I'm proud to announce that the photo "All the gold of world" from the serie The Vendeenne Ledge has been featured on the forum www.parlonsphoto.com the 7th september 2009 as the image of the week!

On the home page during 24 hours on DeviantArt for "Squewel Headland", can be seen there Link to DeviantArt

In the poster this week on deviantart for "Spirit Wideness", can be seen there Link to deviantART journal

You are searching for impressive photos and interviews for your magazines ? Contact us!